---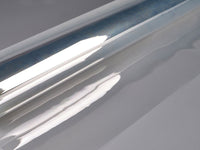 Product Description:
Melinex/Mylar 516 10 metres x 1250mm, 175um
Product Category:
DuPont™ Melinex® & Mylar® Polyester
Inert and crystal clear DuPont polyester film available in a range of thicknesses. DuPont™ Mylar® KL is lightweight & thin, suitable for wrapping of paintings. Melinex/Mylar® 516 is available in thicker gauges and is suitable for document encapsulation /sleeve manufacture , wrapping of books , and interleaving of prints & artworks (not recommended for charcoal or pastel). Passes the PAT. Approved by the Library of Congress.