---
Monel Staples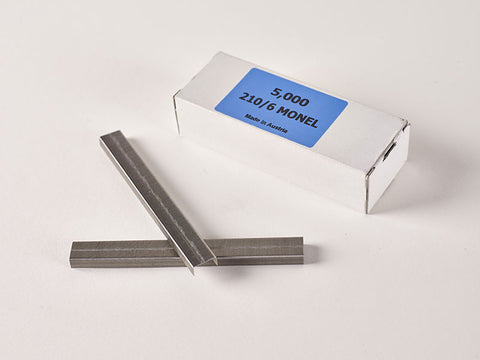 Made of 100% rust-proof Monel  alloy. Standard chisel point staples fit all regular desktop staplers .
Monel is extremely resistant to corrosion and is used in marine applications, the Nickel/Copper alloy will not discolour paper.


Monel Staples, 100% rust proof Monel metal. Box 5000 210/6 12.7mm shank, 6mm legs. Monel is...
Regular price

$61.00 (ex GST)