---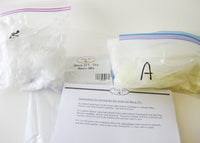 Product Description:
Package contains the proper resin mix necessary to formulate one gallon of liquid Beva. Instructions included. , not flammable. Beva 371, Gel and D-8 adhere to each other in all forms of application.
Product Category:
Conservation Materials General
Various products including clear protectors coatings, acid detection kits for films, and carbon cloth for absorption of pollutants.